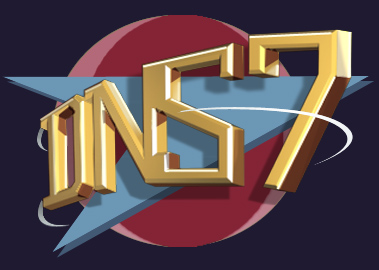 PAGE UPDATED 2004-07-19
Lectures:
Saturday 14th August, 10:00am till 5pm, Imperial Hotel Blackpool. Again back at this four star hotel. Conference rooms, experienced staff and a location next to the beach!
---
DNS7 SCHEDULE*

10am Start and introduction

10:15am Start of Lectures / Talks

Talks on:

National ID Card Proposals

How to Burn Down a Building Using IP

by "Q"

Packet Radio and Remote Telemetry

Applied VoIP Security

Securing a "Typical" Server

... details in flux - exact schedule TBA

5pm End of Conference, and awards

---
Friday Afternoon::Arrival / Registration and Pub meet::The Empress
---
Competitions:
Friday 13th (woo!) Evening (9pm start)::Hacker Jeopardy Quiz::The Empress
Like last year this will be on Friday night. It was obvious most people want to go out and enjoy themselves/talk on Saturday night, so we are scheduling this again for Friday night. The venue is The Empress Hotel. The quiz is a very popular event. (Just don't take it too seriously!)
We will be taking registrations from 3pm until 9pm. (**Bar is open all day**)
The Empress, 59 Exchange St Blackpool Lancashire FY1 2DZ
Saturday 14th::(5 - 7pm)::Sandcastle Competition::Blackpool Beach

In reality this is two competitions and will run on the Saturday subject to weather conditions. The first competition is the best sandcastle with an information security theme. Get your designs ready now! The second is for the most radioactive sandcastle! Blackpool is only a few miles away from Springfield where nuclear rods are made, and is also down the coast from Sellafield. (Contestants bringing their own radioactive material will be disqualified. Yes we know about those Tritium keyrings The Register sells.)
Saturday 14th::Hack The Flag::Imperial Hotel
During Saturday an 802.11b wireless LAN along with a 10/100Mbit physical LAN will be available for the HACK THE FLAG competition. The rules are simple; break into the designated box and replace the flag with your own. This year the target box will be running a default install of Fedora Core 1 on Intel. The winning team gets to take home a prize. Previous years prizes have included a small Sun workstation.
Saturday 14th:: (5 - 7pm)::Dr Hackenphreak's Challenge::Blackpool Beach

After the popularity of last years event, it's back! The goal is to project an AOL coaster the furthest distance without using explosives or anything dangerous. (Dr Hackenphreak's rule is final on this). Some very -interesting shall we say - techniques were demonstrated last year.

Maybe your throwing arm can beat most people machines?
*info for beach events* High tide should be around ~3pm, low tide around ~9pm. Check Tide Tables
---
Other Events
These include the swapping of store loyalty cards and socialising.

Schedule:

:Friday 13th (woo!):

Afternoon: The Empress: Arrival and meet up - bar is open all day.
Evening: The Empress: Registration 7pm *updated*
The Empress: Hacker Jeopardy Quiz starts 9pm

:Saturday 14th:

Morning: Imperial Hotel, Registration, Lectures and Hack The Flag. 10am start.
Afternoon: Imperial Hotel, Lectures, Hack the flag, Sandcastle competition. Dr Hackenphreak's challenge
Evening: The Empress, then out drinking in Blackpool including Shade's special tour of a selection of Blackpool's more interesting establishments.*wink wink*

:Sunday 15th:

Morning: 10am onwards - *UPDATE!* The Wheatsheaf is apparently being demolished just before DNS! (Come on guys we weren't THAT bad surely!) The alternative bar where we are going to meet is Churchills which is presumably the one at 83-85, Topping St Blackpool Lancashire FY1 3AF. Tel: 01253 622036
Afternoon: Blackpool Pleasure Beach.
Evening: Out drinking in Blackpool.

---
Accommodation:
The Imperial Hotel is expensive, but good quality. It isn't the cheapest accommodation in Blackpool, but many booking agents can provide a room in the hotel cheaper than the normal rate.
We recommend instead the Mar Ray Guesthouse; many rooms are én suite and its friendly! As usual we are filling entire hotels so you MUST quote DNS when you call these hotels otherwise you may be told they are full, or receive a higher quote for the same accommodation.
A great hotel that's been used by us for all the DNS conferences, under its current management its an excellent friendly hotel which offers high quality at a cheap price. Within easy walking distance of the conference.
email: pat@pstoker.fsnet.co.uk or call 01253 621230
Prices: As always a min of 2 nights stay:
approx £20 per person per night, price based on sharing a room. Some single rooms available CALL for details and quote DNS
You may purchase your ELITE entry to the conference with your hotel room at the Mar Ray, to aid your budget.
Will offer BASIC accommodation in the hotel for parties of 3 to 6 booking at the same time, and willing to share a room. Cost is £CALL per person per night.
Phone: 01253695843 (please don't call before 22nd July, and remember GROUP bookings only).
---
£Cost:
The much coveted ***>Elite Entrance<***: £30 (includes T-Shirt and ELITE badge, can be pre booked with your accommodation)

Newbie/n00b/nib Entrance: £20 (no T-Shirt, available at door only. 'Newbie badge' which you must wear)

T-Shirts: Conference T-Shirts are Fruit of the Loom Premium Rate (190g) cotton with screen prints front and back.
---
Venue:
The Imperial Hotel **** North Promenade, Blackpool, Lancashire. FY1 2HB Tel: 01253 623971
---
Travel:
The venue is within easy walking distance of the main rail and bus stations (within half a mile), and is only two tram stops north of Blackpool Tower. As the event is at a weekend during the school holidays, arrivals by car are advised to use commercial car parks, or park well away from the sea front and walk to the venue. The venue parking is limited to residential guests at this time of year, and queues on the sea front can cause long traffic delays.
By Train: Most trains to Blackpool from Preston, London, Liverpool, Manchester and Edinburgh go direct to Blackpool North Station. If you are on a Train going to Blackpool South, change at Preston, or take a tram along sea front north to venue (Blackpool South Station is 2 miles south of the conference venue). See the Network Rail (Rail Track) website (for train times, and for cheap tickets try the Virgin Trains website (return tickets to Blackpool for under 30 pounds), or for other operators try The Trainline.
By Coach: National Express run coaches to Blackpool from many cities across the UK. Prices are generally lower than the train and the bus station is within easy walking distance of the venue.
By air: Blackpool Airport only has scheduled flights from Northern Ireland, The Isle of Man, Dublin & London, but the airport is within 4 miles of the conference venue. Most international (inc USA) and European flights land at Manchester Airport (55 miles away) and Manchester Airport has its own railway station, with trains heading directly to Blackpool north station about every hour. The train journey takes around 1 hour and 30 minutes. By Car from Blackpool to Manchester airport is entirely Motorway so the journey takes around one hour, if traffic is light. Liverpool Airport is only 60 miles away and often has cheap flights from Europe and the rest of the UK. See the Easyjet website for flights costings from 30 pounds from Amsterdam/Belfast/Dublin. See Ryanair for flights direct to Blackpool.
---
*Exact schedule subject to changes